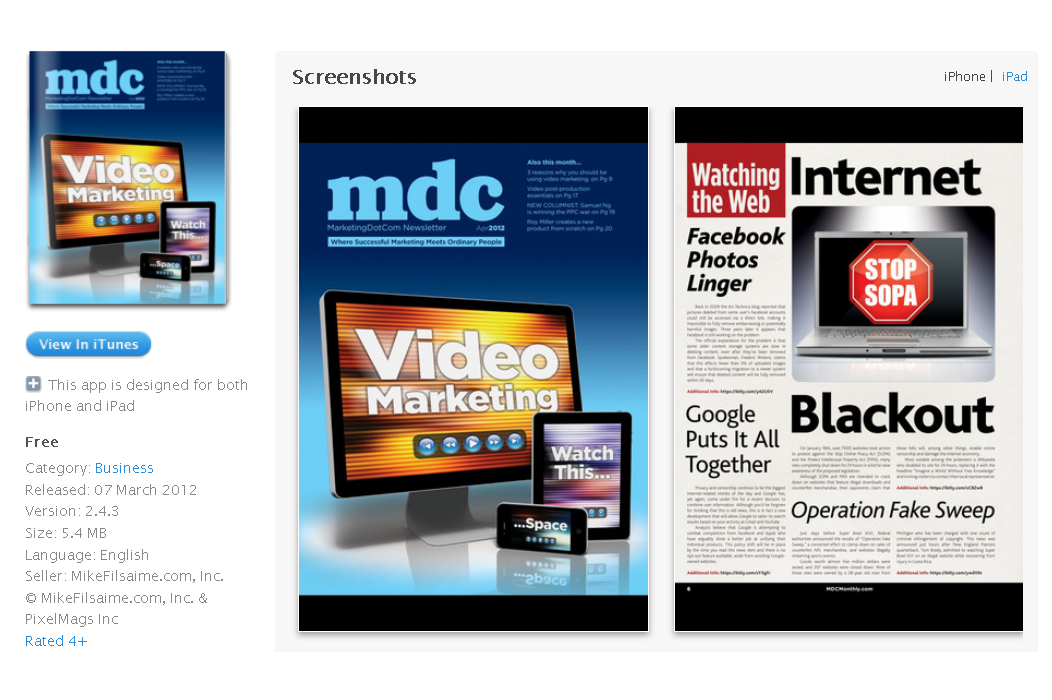 I don't like to say "no" to a client.
So when I was asked if I could arrange for MDC to appear on the Amazon Kindle and Apple Newsstands, despite having no experience in this area, I said…
"I'll see what I can do."
Just over two months later, the Kindle version of MDC appeared on the Amazon Kindle Newsstand, with the Apple version (for iPad and iPhone) following a month later.
A true "managed service" provider won't tell you "no," just because you want to try something new . . .
they'll go away and make it happen.
For more information give me a call on +44 (0)113 2730516 (GMT +0) or contact me here: www.davidcongreave.com/contact/
Best wishes,
David Congreave
Category: Ghostwriting, Outsourcing
About the Author
David Congreave began working online in 2001. He is now an SEO and Internet marketing consultant, a writer, and an editor. He lives and works in Leeds, UK with his wife, Leanne.
View Author Profile