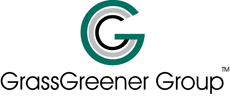 Last week I began working with a new client, an executive search recruitment company called GrassGreener Group.
Among other things, I'll be writing marketing material, managing their blog and optimizing their website for the search engines.
What do I know about recruitment consulting?
As it turns out, very little.
Aside from the obvious fact that recruitment consultants help businesses fill vacancies, the processes and strategies are something I've got to learn and absorb.
After all, how can I write the marketing material for a company, if I don't first take the time to understand their business?
But what I've quickly realized is that, of all the recruitment agencies in existence – and there are lots of them – I couldn't have picked a better company to work for.
While many recruitment companies are all about volume, and filling vacancies as fast as possible, GrassGreener take what you might call a "Jerry Maguire" approach. Instead of applying a "one size fits all" solution, they specialize in specific industries and take the time to really understand the markets in which their clients are based.
And rather than sending their clients a dozen CVs to peruse, they weed out the average applicants and approach their clients with just one or two perfectly-matched candidates.
The result of this highly focused and careful selection process is that GrassGreener clients experience an employee retention rate almost 50% higher than the industry average.
From a marketing point of view, the USP is blindingly obvious.
Which makes my job, a whole lot easier.
Part of the secret behind GrassGreener's success is utilising technology to create a more effective recruitment process. If you're curious to know more, visit www.grassgreener.co.uk.

About the Author
David Congreave began working online in 2001. He is now an SEO and Internet marketing consultant, a writer, and an editor. He lives and works in Leeds, UK with his wife, Leanne.
View Author Profile