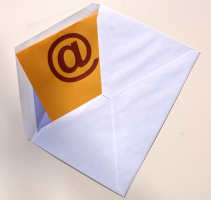 The perfect promo email is the one that all your subscribers want to open, and that contains the right words to convince 100% of your readers to click the link within. 
Sorry to disappoint you, but I don't know how to accomplish this and, I suspect, neither does anyone else. 
Unless you have a very small list of precisely like-minded people, you're never going to create this mythical message of perfection.  What you can do, however, is create an email that perfectly ticks all the boxes and gives you the best chance of capturing the attention of the maximum possible number of people.
Box One – Email Series
Writing one email is hard enough, and I want you to write a series of 'em? 
Afraid so. 
Different email styles and lengths are going to appeal to different groups of people on your mailing list, so if you want to get through to more of your readers, you're going to have to create a variety of different messages. 
Here are a few of the varieties you can try:
The Teaser:  A one paragraph email that only hints at what the reader will find at the other end of your link.
The Early Bird:  Offer your reader the chance to be one of the first to get a look at your link destination.
The Full Monty:  An in-depth email that reviews the link destination, explains why the reader should click on the link, and tells them what they should do when they get there.
Just In Case:  Follow-up the "Full Monty" email with a short email that says something along the lines of, "My last email was very long.  Just in case it didn't get through the filters, you can read the email on my blog here . . . ."
The Story:  Tell a personal anecdote (or that of a friend) and relate it to your link.
The Video:  A 1-2 paragraph introduction, followed by a short screen-cap or webcam video of something related to your promotion.  www.jingproject.com makes it really easy to create and host this kind of video.
This is obviously not an exhaustive list of email styles so take some time to come up with some of your own.  The main thing to remember is that your email series should contain variety in terms of length and style.
Box Two – Subject Line
The subject line of your email has one goal: to get your subscribers to open the email and start reading.  Some marketers will go to any lengths with their subject line, but if you want to avoid spam complaints you must ensure that your subject line is related to the content of your email.  "Congratulations!  You've received a payment!" might get you a high open rate, but do you really want a bunch of disappointed subscribers who feel that they've been conned into opening your email?
As with your email series, come up with a variety of subject lines that will appeal to different tastes.  Try asking a question, using the reader's name, or making a controversial statement.
Box Three – The "From" Field
In terms of getting the attention of your subscribers, using the correct "From" field when you send your emails can be even more important than the subject line.  People will almost always open an email from someone they know, like, and trust, regardless of what the subject line says. 
First of all, make sure your "From" field will be recognized.  If people joined your list to download an ebook called "The Marketing Bomb," then use "The Marketing Bomb" in your "From" field.  If you try using your personal name or your company name instead, then you run the risk that your recipients won't recognize who the email is from. 
If, and only if, your personal name or brand name is well-known, should you use either of these in your "From" field.
Box Four – Track You Results
One of the side benefits of using lots of different email and subject line styles is that you'll gather valuable data on which approaches produce the best results.  Don't be afraid to re-use the techniques that have proved to be the most successful.  Any half-decent autoresponder service will provide you with the facility to track your open and click-through rates (Aweber.com is my favorite) so be sure to make use of these tools.

Category: Articles, Email Marketing
About the Author
David Congreave began working online in 2001. He is now an SEO and Internet marketing consultant, a writer, and an editor. He lives and works in Leeds, UK with his wife, Leanne.
View Author Profile