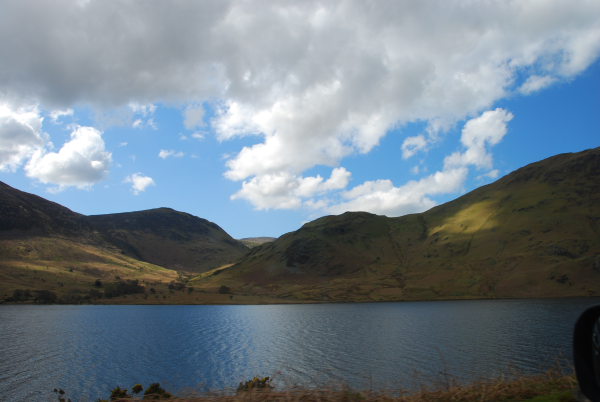 A heavy workload, lots of training and a splash of laziness has contributed to the long gap since my last post.
But since I've now selected the date for my walk it's time for a quick update.
Since my last post I've gone completely gluten-free and milk-free (I was milk-free before but not very strict). Feeling a WHOLE lot better and the weight keeps coming off. Down to around 12st from a starting point of 13st 11lbs.
Keeping up with my cross-trainer sessions well and steadily increasing the resistance level of the machine (currently on level 12 of 16). My legs don't look a lot bigger unless I tense the muscles so I think I've probably traded off between losing some fat and increasing the muscle size. My calves feel really strong but not as confident about my thighs. They're definitely stronger but are they strong enough?
My biggest problem right now is that for all the cross-trainer sessions and hours of tennis, I've not been on a long walk since the one I mentioned in my last post over 100 days ago.
I'm doing 2-3 mile walks 2-3 times per week but nothing longer than that.
I cover a good few miles when I play tennis (as much as 3.5 hours in a single session) but it's still not quite the same thing.
Not practicing long walks when you're planning an epic walk is a problem, right?
Well, we'll see.
This weekend, as a test, I'm going to be climbing Scafell Pike.
This is the first time I've ever walked up a mountain and I'm actually really looking forward to it. The target time, up and down, on the official walk is about 4 hours. I'm not worrying too much about that this time as I mainly want to focus on…
Navigation: I've purchased a GPS to help out and this is a good mountain to practice on as it's supposedly the hardest of the 3 to navigate.
Equipment: I've purchased a backpack, hydration bladder, first aid kit, a torch, compass, whistle, warm clothes, shovel (just in case… ahem) and I'll be carrying it all with me on Saturday. The water will be the heaviest item but it should be manageable.
Weather: It's actually warmed up a bit since yesterday but I'm hoping for a really cold day so I can see how I cope.
So that's this Saturday…
Next up is a bigger test. Yorkshire Three Peaks on 27th April 2013. Hotel is booked and I'll be attempting it with two friends.
As with the above I'm not particularly worried about how fast we can complete it, the only thing that really matters is whether I can ACTUALLY complete it. That and navigation practice. We've opted not to get a guide so it'll be a mixture of maps, compass, online guides and my GPS.
The Yorkshire Three Peaks obviously has a lower overall elevation than the National Three Peaks but the length is about the same and you don't get the car trips in between to rest.
Should be fun.
And then after that, the date for the National Three Peaks is…
23rd May – 24th May 2013
Only two months away and still lots to prepare. For now I'm not going to think about it. Focusing on the Yorkshire Three Peaks; once I've completed that successfully then I'll make the final arrangements for the big one.
In the next week or so I'll be putting my sponsorship page up on JustGiving. I'm using the walk as an opportunity to raise money for Simon on the Streets, a local charity that helps the homeless.
I do hope you'll offer your support

I'll post early next week with news of my Scafell Pike trip.
Category: Three Peaks Challenge
About the Author
David Congreave began working online in 2001. He is now an SEO and Internet marketing consultant, a writer, and an editor. He lives and works in Leeds, UK with his wife, Leanne.
View Author Profile